We carry nearly everything you need for your garden.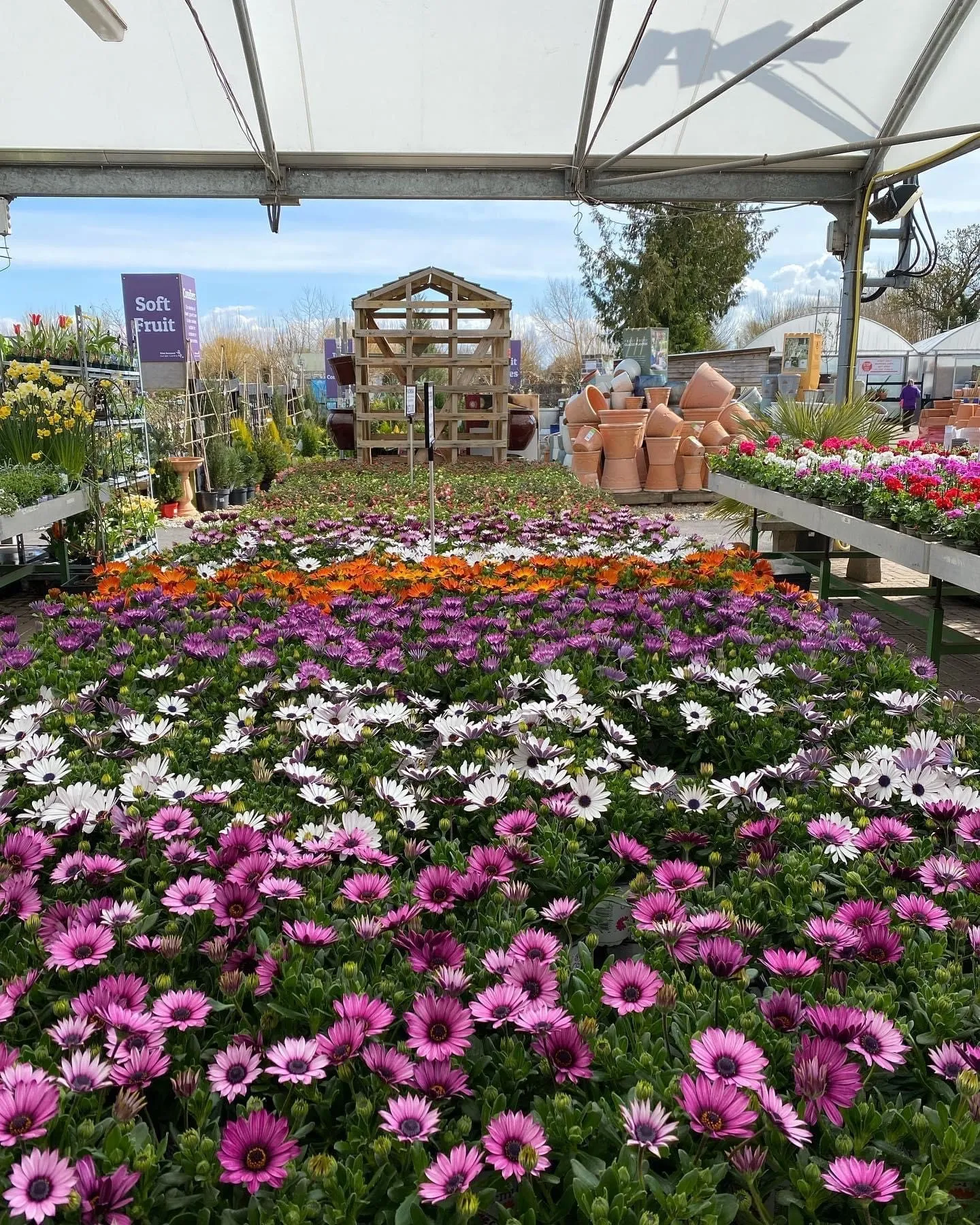 Plants
As an independent Garden Centre we are able to source our extensive range of trees, shrubs, perennials and bedding from top quality nurseries mainly in Britain and some in Europe. Our range is added to throughout the year to provide interest for all the seasons. If you wish to keep your garden constantly colourful then pop in regularly to see what is currently looking good. We have also provided some ideas in the Garden Calendar. Our Plant Area staff are all highly knowledgeable, they are happy to help with recommendations and after care advice.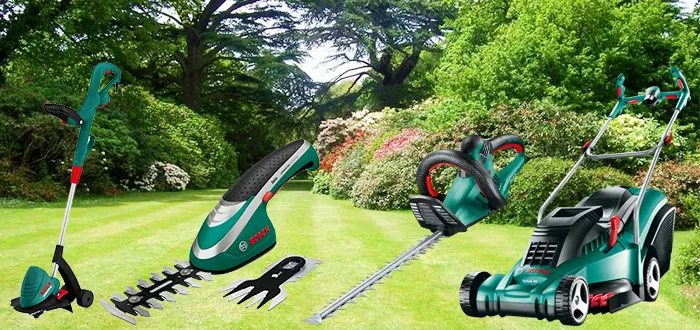 Garden Tools and machinery.
A wide range of gardening tools from Burgon & Ball, Wilkinson Sword and Darlac you should be able to find the right tool for the right job. And machinery form market leading manufacturers such as Flymo, Webbs, and Bosch.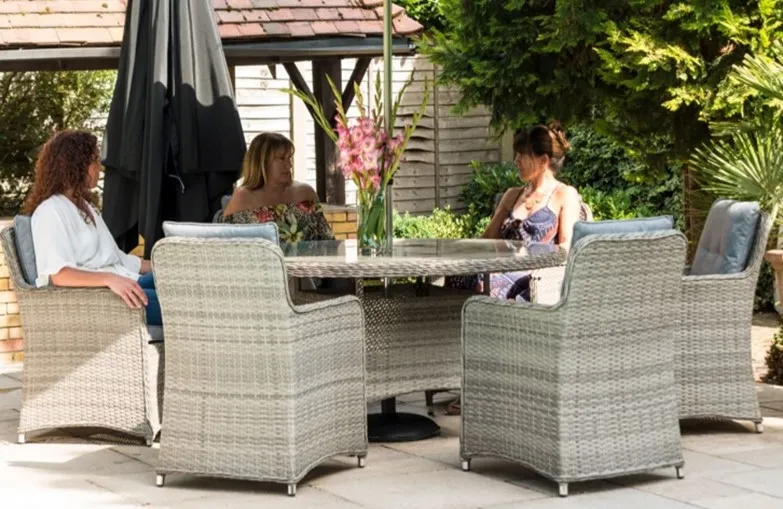 Garden Furniture
Superb rattan furniture from Katie Blake including small Bistro sets and corner sofa sets to dining furniture, we have selected a range of furniture for today's gardeners requiring comfort and style. The range is attractive and durable. With sustainability in mind, we have the Lifestyle Nassau range made from recycled plastic and is fully recyclable, colourful and modern. We offer a local delivery service where we set up your furniture and remove all of the packaging.
We carry a range of Treated timber garden benches, and garden Arbours. Please phone for current prices and availability.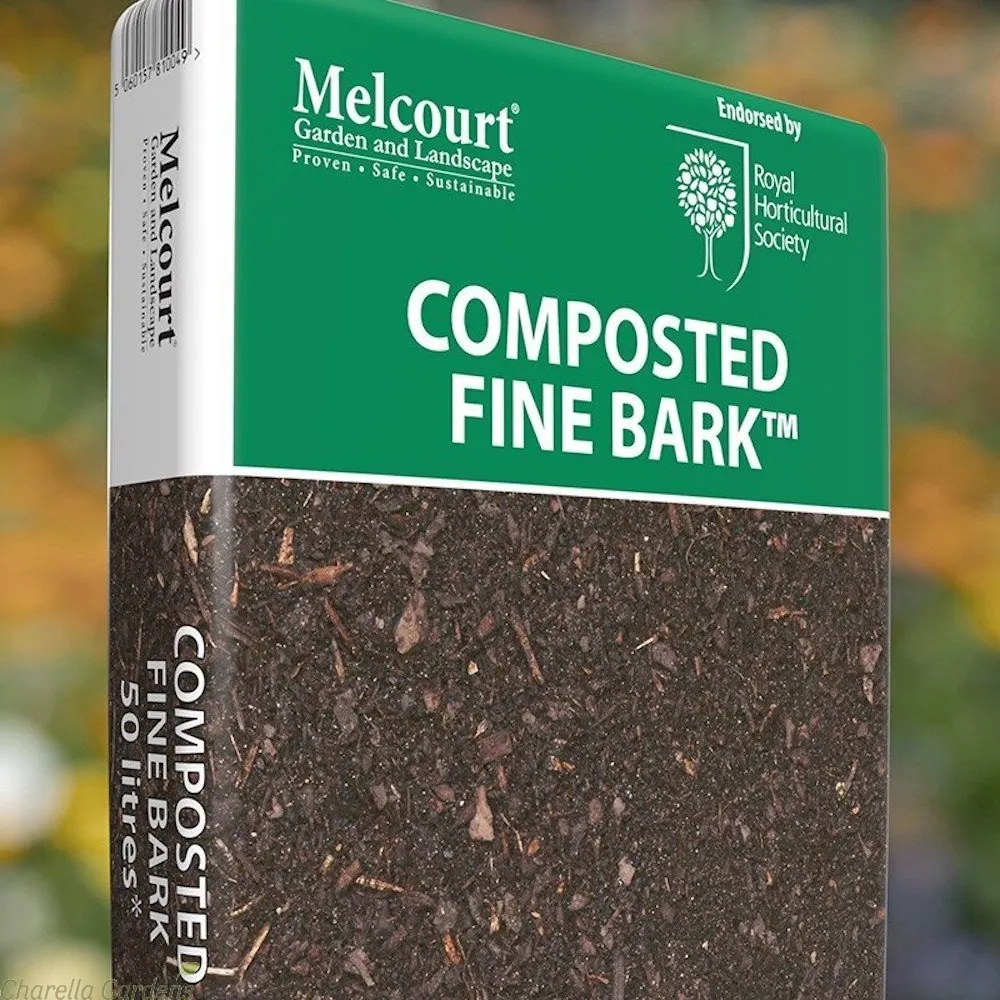 Compost and Bark.
Composts and Barks from Melcourt and Miracle Gro, we are going completely peat free and have chosen our range carefully offing a good quality modern compost at keen prices. We have specialised composts for Ericaceous plants, Citrus, Bonsai, Pond plants and houseplants. To maintain your plants in tip top condition we have fertilisers and pesticides including specialised feeds for Orchids, Citrus, Bonsai, Olives, Tree Ferns, Hydrangeas and Roses.
We stock general fertilisers and specialised ones for both outdoor and indoor plants for example Orchids, Cacti, Olives and Citrus Our choice of pesticides and fungicides include Systemic, Contact and Organic options. We are agents for Andermatt Living Biological Control for a wide range of pests including Box Moth, Thrips, Vine Weevil and Aphids. Whether you aim to have a fine Bowling Green Lawn or a tough Football pitch our range of lawn care products in feed, weed and seed will cover your requirements.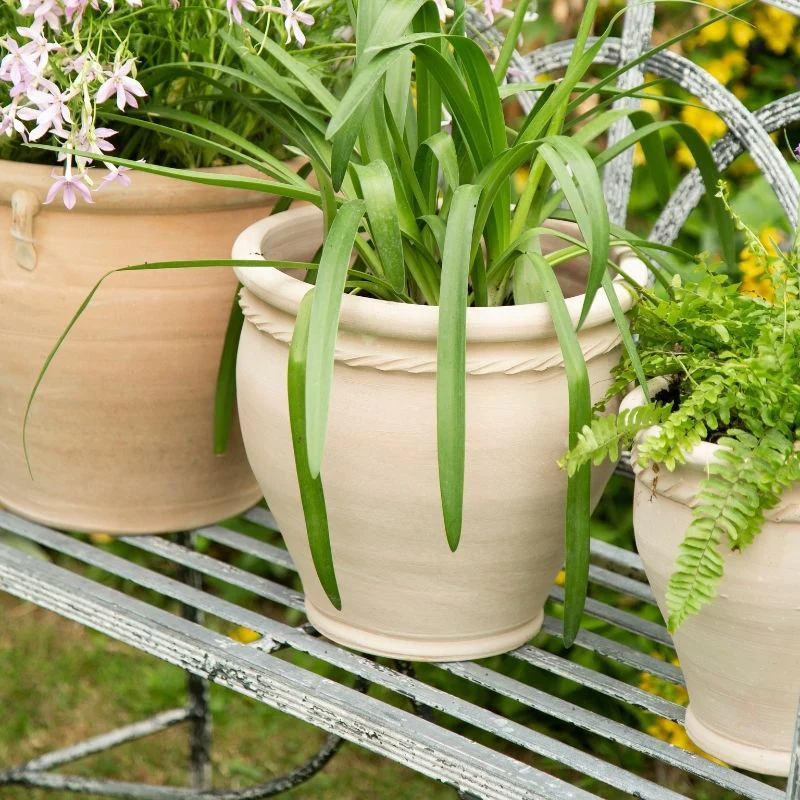 Pots & Statues.
We stock a wide selection of Terracotta and Glazed pots in many different styles and sizes. The range changes throughout the year and includes some fantastic special offers, so if you see the ideal pot buy it straight away as it may not be repeated. For a lighter option there is a good choice of plastic or resin planters. Statues, stone urns or birdbaths can create an architectural and interesting focal point in a garden. Our range includes Buddhas, Classical Figures, Animals and Mystical Characters. A stone bench is ideal for a maintenance free seating option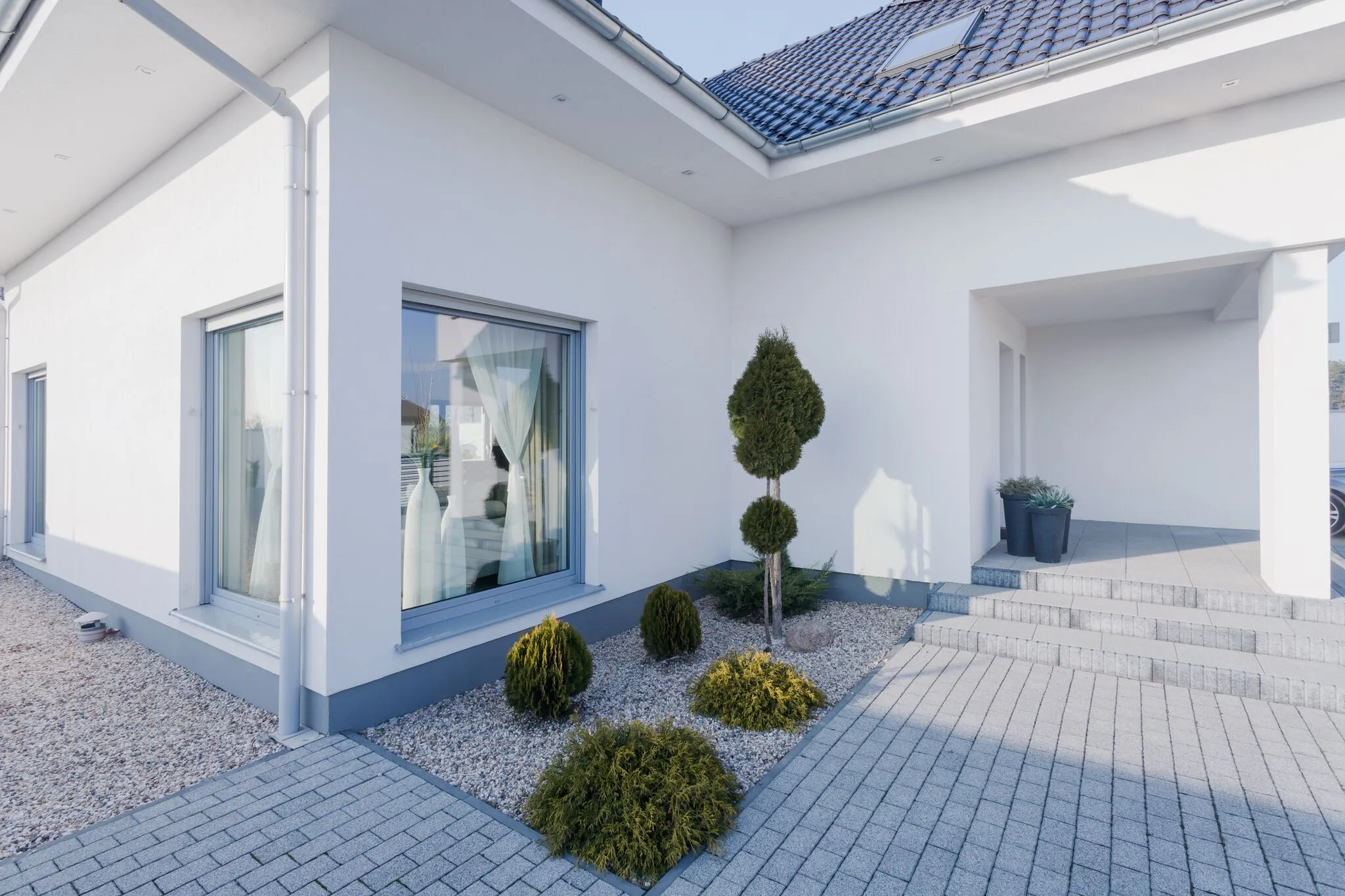 Pavings and Chippings.
We carry a wide range of steppingstones for you to create your garden path. We also have a good selection of decorative stone chippings to enhance your path or as pot toppers and pavings for you to create your own landscaping project.